Actionable, No-BS Free Google Ads Consultation
You deserve better.
About Us
My name is Rafay and I am the owner of Reach Me Faster, a Google adwords certified partner agency located in Karachi, Pakistan. Founded in 2014, we aim to help businesses get more online customers, faster! We specialize in generating customers for local businesses and national brand names using Google and Facebook Ads. We are also well versed in generating eCommerce sales using Google Product Listing Ads. Initial consultation is absolutely free – Contact us now at +1-941-462-4899!
Each of our ppc management plans have the following features
Experienced & Certified Account Manager
No Setup Fee
You own the Adwords account and campaign
Monthly Reporting
No Contracts – cancel any-time before the beginning of next billing month without any penalty
Each ppc management plan includes:
Landing page setup and optimization – to provide the most relevant content to each visitor
Call tracking and recording – to tack the volume and quality of calls being generated from each ad group and campaign
Ad Copywriting and Optimization – to stand out from competitors and attract qualified customers
Comprehensive keyword and competitor research – to prevent irrelevant/low quality clicks and maximize ROI
Bid management and optimization – to beat competitors for the top spots on Google
Quality score optimization – to get the lowest Cost per Click for your target keywords
Conversion tracking – to track how the campaign, ads and keywords are performing
Remarketing campaign – to retarget and convert abandoned visitors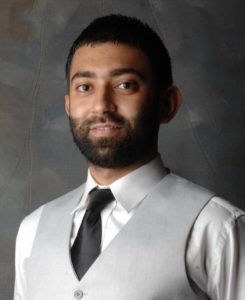 Case Studies
Visa Australia MNC

150+ Australian immigration leads for only GBP 1,254.
Pinewood Family Dental


21 new dental patient leads for only USD 1,600
Medigreen Waste Services

37 medical waste management leads for only USD 4,572.
Open Arms Wellness

52 counseling patient leads for only USD 1,529.
MyDoc Urgent Care

225 new patients generated for only USD 7,773
Why every business should try Google Ads?
Speed-to-market – Google Adwords can deliver results very quickly. This is a huge advantage in situations where you need new patients fast or you have a great service/offer that you want to push out before your competitors. Most other alternatives require development of creatives and other lengthy work upfront which can take weeks.
Location and language targeting – Do you wish to target hispanic dental patients only? With google adwords language targeting you can do that very easily. Google Adwords also has very comprehensive location targeting features. You can target residents of certain zip codes, cities and towns or better yet a 10-mile radius around your dental office. You can also exclude languages and locations that you want to avoid.
Pay for Qualified Clicks Only – Using the Google Search network, you can advertise to people who are looking for a dentist in your city. These people are highly interested in dental treatment and you can offer your service to them by advertising on google for relevant keywords. What is even more impressive is that you can exclude keywords to avoid showing your ad for irrelevant keywords. For e.g. if you do not treat children you can add keywords like children, kids, paediatric etc. as negatives to ensure that anyone who is searching for paediatric dentists does not see your ad!
Granular Control Over Advertising Spend – A Google Ads campaign can be started for as little as $10/day. While that may not get you many clicks or patients, it just goes to show that you can control your advertising cost depending on your marketing budget for the month/week. You can also control how much you want to pay per click for each keyword you want your ad to appear on. This granular control allows you to run the campaign, stop the campaign, adjust bids up or down, adjust budget up or down and activate/pause the campaign whenever you want. e.g. If you are booked out for the upcoming week(s) you can pause the campaign until you have some empty spots available.
Performance Tracking and Reports – Google Ads provides the most comprehensive tracking and reporting features of any online advertising platform. You can track ad impressions, ad clicks, click to calls, calls from websites, calls from ads, form completions, app installs, downloads and even import your google analytics conversion goals into your Google Ads account. These conversion actions are then backed by in-depth reporting of all aspects of campaign performance to help you evaluate the success of your ad campaign. All these conversion tracking and reporting are free for all advertisers irrespective of their ad spend.
Campaign Optimization Capabilities – Your Google Ads account comes built in with free campaign optimization tools that allow you to maximize the performance of your campaigns. For e.g. your goal is to generate a maximum number of online appointments, you can create a conversion in adwords to track the number of appointment form completions. Then once your campaign has had over 15 conversions over the last 30 days, you can enable conversion optimizer and define your target maximum or target patient acquisition cost. You can then sit back and let Google Conversion Optimizer run your campaign on auto pilot. It will adjust your CPC bids automatically to generate the highest number of conversions (appointments in this example) possible in your budget.
Happy clients we've worked with